THE GENTLE GIANTS OF THE SEA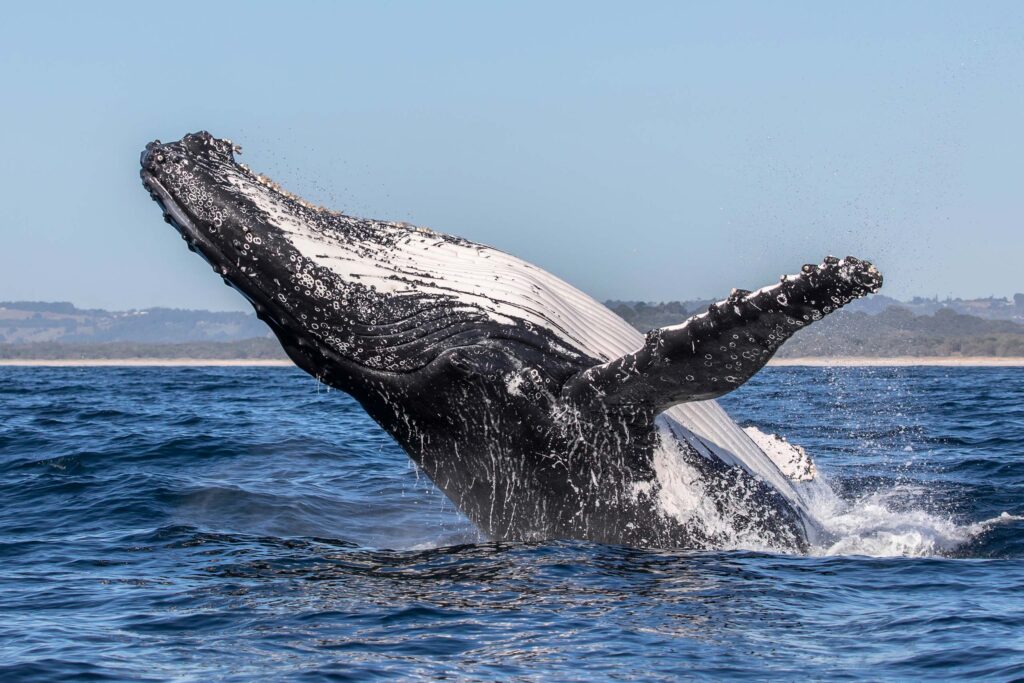 Humpback Whales are among the largest animals on earth! Adults average 14-18m in length and weigh 50 tons. Calves are born around 4 metres in length and weigh 2 tons.

Witness them up close and personal to realize their impressive size.
Humpback Whales get their common name from the distinctive hump on their backs when they dive. 
Their long pectoral fins inspired their scientific name, Megaptera, which means "big-winged" and novaeangliae, which means "New England," in reference to the location where European whalers first encountered them.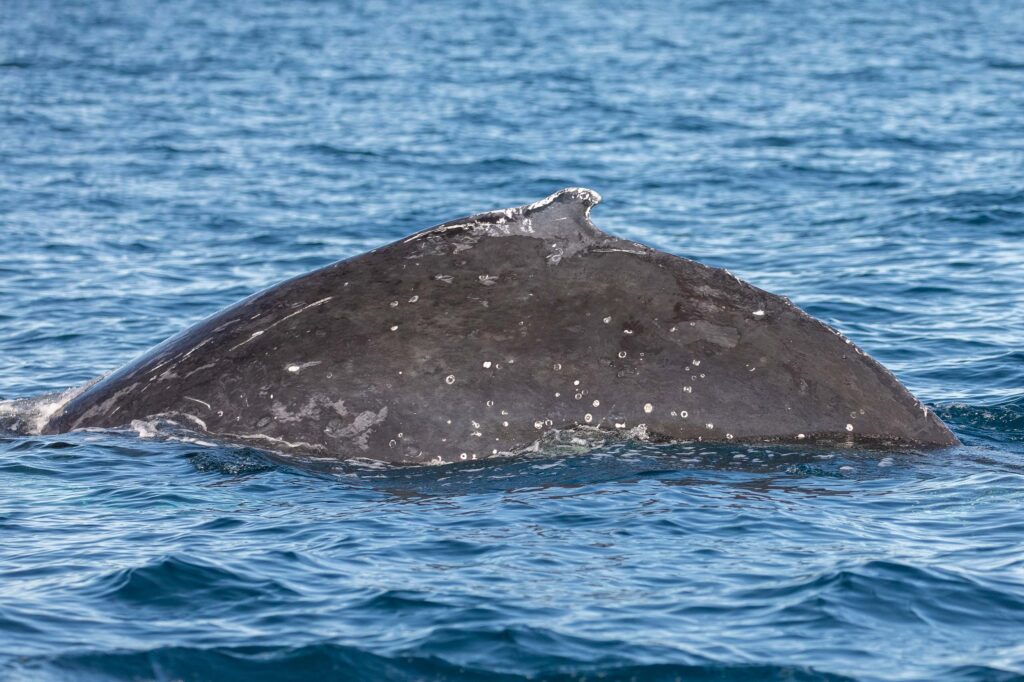 Each year between May and November, Australia's eastern coastline comes alive with the spectacular acrobatic displays of humpback whales. 
After a summer of feeding on krill in Antarctic waters, these charismatic animals migrate north up to sub-tropical waters such as Byron Bay where they mate and give birth. An annual round trip of about 10,000km!
Humpback Whales are believed to use the path of the continental shelf and landmarks to assist with navigation on their migration, so they tend to hug the coast making local waters and Cape Byron, Australia's most easterly point, a premier whale-watching destination. 
The majority of humpbacks in Australian waters migrate north from June to August, and back towards the Southern Ocean from September to November. Groups of young males typically lead the migration while pregnant cows and cow-calf pairs bring up the rear. Adult breeding animals form the bulk of the migration in the middle stages.
Mothers choose sheltered and protected waters like Byron Bay and Brunswick Head as a nursery to rest and teach their young skills for life before heading back to Antartica. They can sometimes stay here for weeks at a time!
Beginning in Australia shortly after European colonisation, whaling and the export of whale products became Australia's first primary industry.
Humpback Whales were hunted nearly to the brink of extinction, including at Byron Bay whaling station where a total of 1146 whales were harvested.
It is estimated that when the Australian east coast whaling industry ended in 1963, the East coast population of humpbacks had been reduced to a little over 100 individuals.
Since then, Australia has become a world leader in the protection and conservation of whales and the humpback population have recovered remarkably well, now estimated over 30,000 individuals.
This recovery is an inspiring conservation success story and an example of what can happen when people come together to protect our oceans.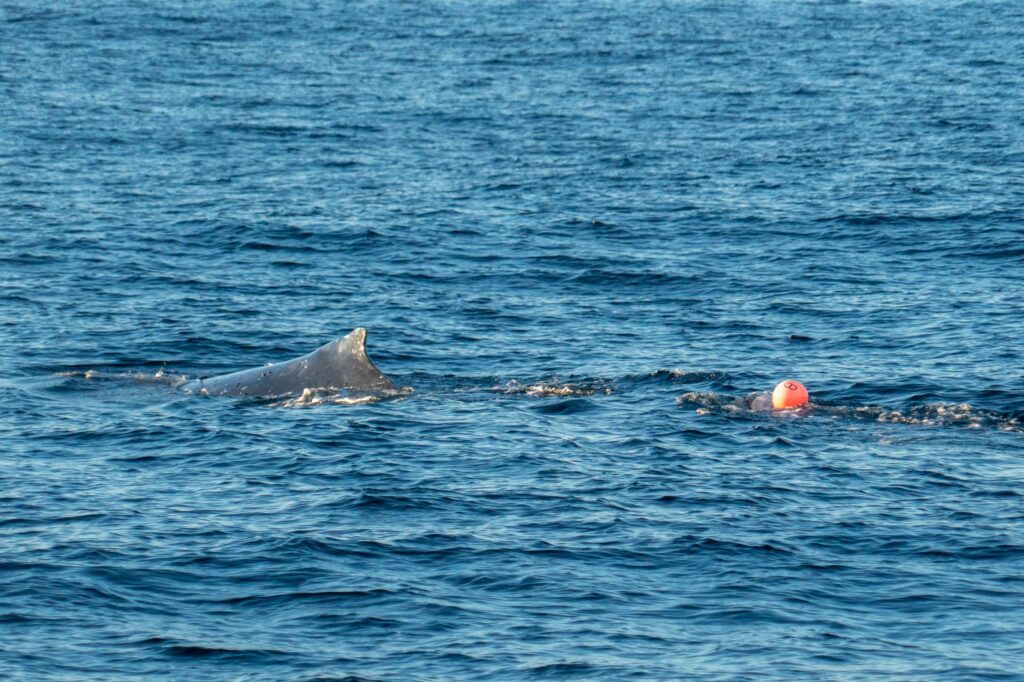 Today, whales continue to face threats in Australian waters including entanglement, pollution, collisions with ships and climate change. 
Educate yourself by joining our whale watching cruise and share your knowledge with your family and friends. This experience will leave you with a deep respect for these majestic creatures and empowered to protect our precious environment.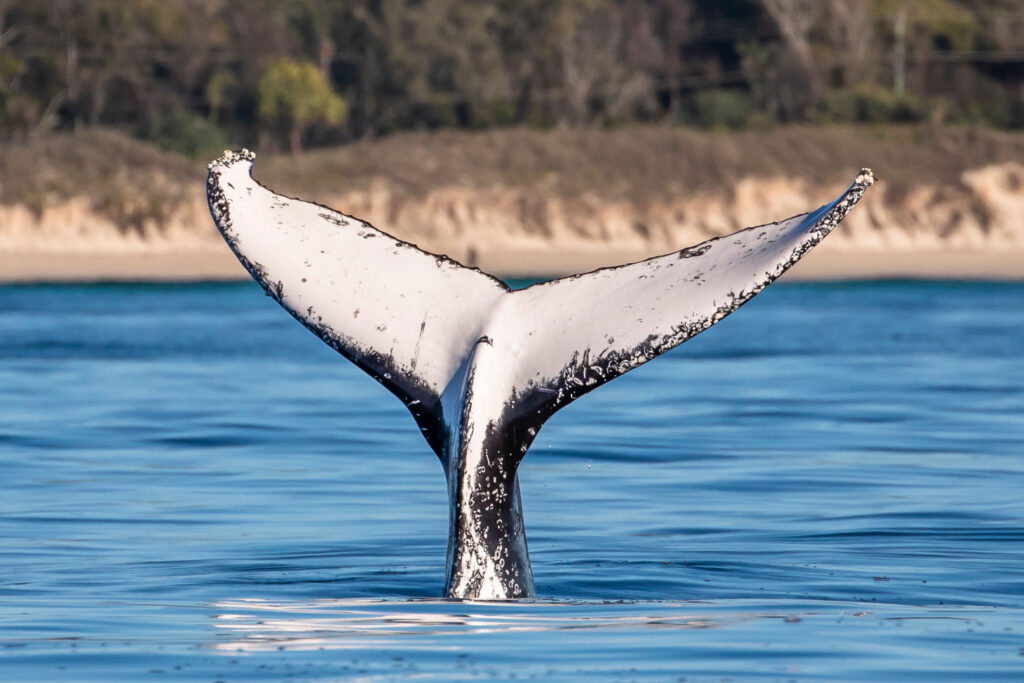 Please don't litter – Rubbish that ends up in our oceans can be deadly to marine animals.
Report Marine Life in Distress – To report injured, entangled or stranded whales please contact NSW National Parks & Wildlife Service on (02) 9895 6444 or ORRCA whale and dolphin rescue on (02) 9415 3333 (24 hours hotline).