Whale Watching Byron Bay - Brunswick Heads
Every winter, over 30,000 Humpback Whales migrate from Antarctica up the East Coast of Australia to mate and birth their calves in warm tropical waters.  Witness their playful curiosity and acrobatics as they breach, slap and splash just off the beaches of beautiful Byron Bay.
Wild Byron Whale Watching operate daily tours between June and October for the adventurous at heart on our purpose built boat  "Apollo 2", offering 360 degree views, padded seating and powerful engines for comfort, speed and safety.
Book your whale watching now
Get on board for an unforgettable ocean experience to encounter the majestic Humpback Whales in their natural habitat.

Duration : 3 hours
Private charter (up to 12 passengers) : $1250

Minimum age is 5 years old
Per Child (5-12 years old)
Your Byron Bay Whale Watching Adventure
Our focus is to provide you an intimate experience with the whales on a small personalised safari style tour, with a maximum of 12 passengers.
Marine naturalists and researchers will guide you through the cruise with in-depth knowledge of the whales and their behaviours, while listening to the Humpback Whale song via our underwater hydrophone.
Professional onboard photographers will capture memorable moments of your trip and share the photos daily on our social media so you can sit back and enjoy the experience.
We depart from Brunswick Heads Boat Harbour and enter the pristine waters of the Cape Byron Marine Park.
As we explore the stunning coastal scenery of Byron Bay, it is highly likely that we will encounter several whales and other marine creatures such as dolphins, turtles and migratory seabirds.
100% Whale Sighting Guarantee – We are so sure you'll spot a whale that we offer a Free return trip if you don't see one during your cruise.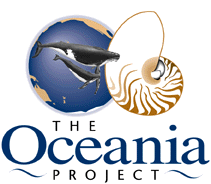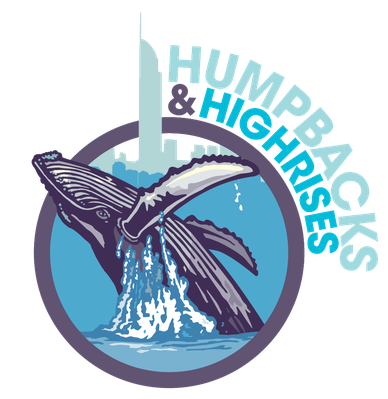 Wild Byron works closely with The Oceana Project, Humpbacks and High-rises and Dolphin Research Australia contributing directly to critical research in the preservation of Humpback Whales, Dolphins and other marine life.
The vessel departs from the Brunswick Heads Boat Harbour.
Humpback whales are giants of the sea and amongst the largest animals on Earth! They can grow up to 18 metres in length and weight up to 50 tonnes.
Of all the whales, the Humpback is the most surface active displaying behaviour that will leave you in awe.
There is no better place to witness these gentle giants up close and personal than Byron Bay, recognised as one of Australia's best whale watching destinations.
Our mission is to make your experience a memory of a lifetime!

We pride ourselves delivering a first-class customer service on a modern eco vessel while raising awareness on the beauty of nature and the need to protect our precious wildlife.
There is more to see than Humpback Whales! A huge variety of marine life can potentially be spotted during your cruise.
A must do experience
Denyelle D
What an absolutely fantastic experience my partner and I had with Wild Byron Whale Watching. The crew were very friendlv. professional and knowledgeable. The boat was very comfortable to ride in and we appreciated the fact that it is limited to 12 people so vou don't feel crowded.
Best Whale Watch Experience!
Abby L
This was by far one of the best whale watching cruises I have been on. Laura and Glenn were absolutely amazing and their knowledge, love and passion for the whales really shone through.
It was an experience of a lifetime! Watching the whales so close, enjoying the Ocean, and see them freely is the best experience you can ask for.