Julian Rocks Marine Sanctuary is rated as one of the best dive sites in Australia.  "Nguthungulli" the local Arakwal name for this incredible place, offers protected safe and shallow waters perfect for snorkelling and freediving, with prolific fish life and multiple areas to explore.
Sitting off the most easterly point of Australia, Julian Rocks is a convergence point of warm tropical and cooler temperate waters, making it a marine wildlife hotspot!  Turtles, Manta Rays, Leopard Sharks, Grey Nurse Sharks, Dolphins and Whales are all common visitors.
Enjoy the sights of the Byron coastline onboard our comfortable purpose built vessel "Apollo 2", we often encounter local dolphins and other marine life on the way to Julian Rocks.
BOOK YOUR SNORKELLING TOUR NOW
Explore the wonders of Julian Rocks "Nguthungulli" Nature Reserve, a unique underwater ecosystem.

Duration : 2.5 hours
Private charter (up to 12 passengers) : $1250

Minimum age is 5 years old
Per Child (5-12 years old)
YOUR BYRON BAY SNORKELLING ADVENTURE
Located just 2.5 km off from Main Beach in Byron Bay, Julian Rocks "Nguthungulli" Nature Reserve is home to over 1000 marine species : Sea Turtles, Dolphins, Manta Rays, Leopard Sharks, Grey Nurse Sharks and more than 500 tropical and temperate fish species.
Our Marine Naturalist guide will be in the water with you, sharing facts about the fascinating marine life you will see and pointing out marine species to make sure you don't miss a thing.
Our focus is to provide you unique personal experience on a small personalised tour, with a maximum of 12 snorkelers.
Professional underwater photographers will capture your snorkelling memories and share the photos/videos daily on our social media.
Come onboard and experience a once-in-a-lifetime snorkel tour with Wild Byron – Byron Bay's best adventure tour company.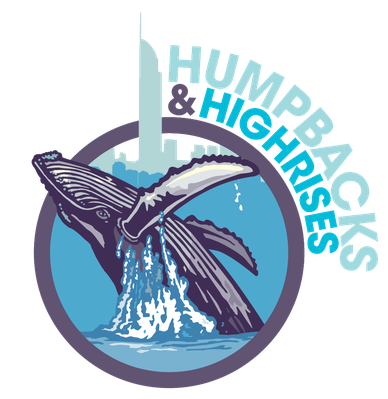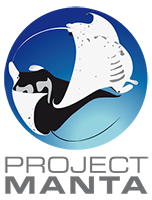 Wild Byron participate actively in different research programs towards the identification and understanding of our local marine life. By joining us onboard, you help us support these important projects.
The vessel departs from the Brunswick Heads Boat Harbour.
Julian Rocks Nature Reserve is classed as a Sanctuary Zone, providing the highest level of protection to habitat, animals, plants and areas of cultural significance by prohibiting all forms of fishing and collecting activities, and anchoring on reefs.
Locally known as 'Nguthungulli', meaning 'Father of the World', it is also a significant and sacred Aboriginal site.
Julian Rocks have been recently listed as one of the 21 best dive sites in the world by National Geographic and is among the top 3 snorkelling spots in Australia.
Our mission is to make your experience a memory of a lifetime!

We pride ourselves delivering a first-class customer service on a modern eco vessel while raising awareness on the beauty of nature and the need to protect our precious wildlife.
Julian Rocks "Nguthungulli" Marine Life
Join us to discover this unique underwater ecosystem and let our marine naturalist introduce you to some of the most incredible marine species during your Byron Bay snorkelling tour!
Ultimate Byron Ocean experience
Kca
The best place to explore Byron's untouched ocean wildlife, a great, comfortable big boat, expert guides with a wealth of knowledge, and so much fun! The Freediving and snorkelling is world class. The best day out you could wish for!
Amazing adventure
Christine B
The crew took us to the best places where we saw sea turtles, leopard sharks and so much more. Can highly recommend this tour as they really know their stuff and were so accommodating and knowledgeable of the area.
Turtles and other amazing sea life
Michael C
Amazing Crew at Wild Byron. They always want to make sure you get the best possible experience. I've been out a few times with them and I feel like it's the most personalised snorkel trip in Byron.